Solar Integrated Services
Solar Project Consult & Design
More than 15 years we have been passionate to embrace alternative energy resources. Our unique approach to solar project development can help you save time, money and achieve sustainability of your projects.
Eco Smart has the ability to make assessment of each Solar Power site and deliver projects on-budget and on-time with our immense experience of providing global EPC services.
We analyze the metrics as follows:
Project goals and resources
Solar power potential
Load analysis v/s utility
Energy consumption criteria
Regulatory guidelines
The essential step in obtaining sustainable solar energy is having a solar feasibility study done for the viability and profitability of the project.
From our Eco Smart assessment, we advise you on critical variables like:
Solar Power Potential options
Estimations of Solar Energy productivity
Project execution costs and timelines
Viability of short-term and lifetime savings
Project ROIs and payback periods analysis
Eco Smart designs solar power projects to maximize electricity yield and minimize systems cost. Having engineered several Solar Power plants following industry best practices and designed hundreds of solar power systems, Eco Smart is able to provide global customers with complete system design and engineering services sustainably.
Optimize Solar Energy Configuration
Consider unique needs of project
The project's location
The site's solar potential
Efficiency and consistency
Solar Systems Installation
More than 15 years we have been passionate to embrace alternative energy resources. We provide design and installation service of photovoltaic systems. Eco Smart Solar Energy Services can project manage from design, installation and commissioning to the maintenance of residential and commercial Solar Energy systems.
Eco Smart is a full team providing solar power installations locally having deep ties with regional solar industry experts and sub-contractors. Our EPC services along with the PV installation, include the following services:-
• Handling of permits and regulatory approvals
• Procuring materials and inventory management
• Coordinating with utilities for grid connections
• Applying for accreditation and incentives
• Integrated planning, scheduling and execution
• Post Commissioning Management (O&M)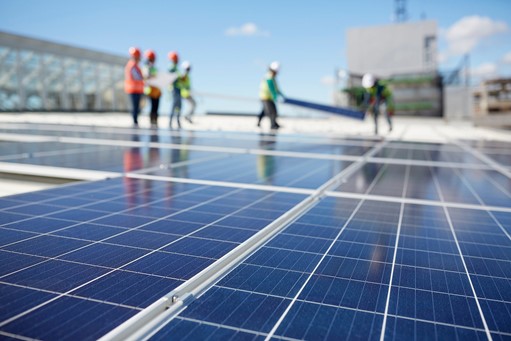 Solar Repairs & Maintenance
Why maintain Solar Energy Systems?

Eco Smart Solar Energy Systems require low maintenance and made to last decades. However, proper care and precautions are still necessary to ensure the longevity and year-round efficiency of your system. We will carry out a routine comprehensive check of all cracks and defects and conduct an electrical component test and do the maintenance and replacements.
Our repairs and maintenance service address potential issues such as:
Modules. Inspection, connections
Racks. Inspection
Tracker. Inspection, lubricant
Inverter. Connections, filters, fuses, firmware updates, hardware updates and upgrades, pre-commissioning and commissioning
Combiner. Seals and connections
Circuits. Testing, IV curve tracing, thermal imaging
Wiring loose or exposed
Transformer and Switch Gear. Inspection
MV and HV Substation. Inspection
Monitoring and Security Systems. Firmware updates
IDENTIFY ISSUES EARLY, ENHANCE SAFETY, INCREASE EFFICIENCY
Is Your Solar Energy System Underperforming?
Eco Smart retrofits to optimize your solar power system to retrieve your lost energy and gain a sustainable solar energy in a simple and cost effective installation.
Partial shading, uneven soiling, temperature variance, and manufacturing tolerances can all negatively impact the performance of the entire PV system as a result of the different maximum power points (MPP) of each module in the array. The uneven ageing rate of modules also continues to increase mismatch.

Many installed PV systems under-perform over the course of their lifetimes, costing the system owner in lost energy and revenue. While the performance ratio of PV systems, which is the ratio between the theoretical and actual energy yield, has improved over the years, there are several factors which continue to cause energy loss due to module mismatch.
You won't believe the difference our electrical retrofitting services can make. Transform your electrical system from an outdated, inefficient one to something that's the portrait of efficiency, affordability and modernity.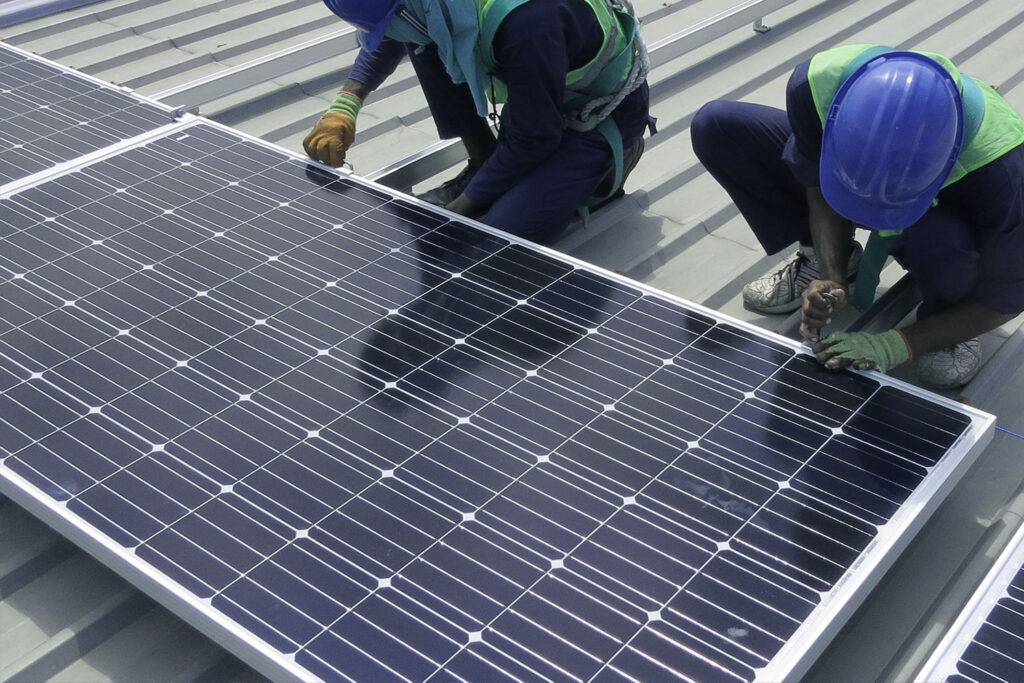 Solar Project Optimization
Eco Smart project optimization services ensure that your Solar Power Systems operate to their full potential. We optimize your solar assets with our 15 years expertise by using reliable and technologically advanced atmospheric science and renewable energy engineering methods.
Our solar project optimization services includes:
SOLAR SYSTEM MONITORING AND SUPERVISION
Solar system performance monitoring and system diagnostics.
CORRECTIVE SOLAR SYSTEM MAINTENANCE
Restore production, Repair and Replace equipment and spare parts.
PREVENTIVE SOLAR SYSTEM MAINTENANCE
Solar Panels and balance of system components inspection and maintenance.
PREDICTIVE SOLAR SYSTEM MAINTENANCE
System trending, analytics, outage scheduling and preventive actions.
SITE MAINTENANCE
Module cleaning, Vegetation control, Site security and fence maintenance.
SOLAR FINANCING SOLUTIONS
To make it easy for you who want to invest in solar energy, we enable several payment solutions that can be customized to your individual needs.
1. Business or property owner purchases the solar PV system outright using capital funds or a capital loan.
2. Business or property owner finances the system with an operating lease.
3. Business or property owner finances the system via a capital lease.
4. We bring one more financial option for existing commercial solar project to finance your existing Solar (EPC) Project.
• We simplify your Solar energy needs
• get hassle-free Solar with instant energy savings
• Supported by world-class experts and technology
Eco Smart provides customized service for each of our clients based on their particular solar energy needs. From your initial inquiry until the completion of your project and project optimization, our team will assist you with each step.
Eco Smart has over 15 years of collective experience in involving hundreds of solar power solutions around the world. Our expertise bridges the gap between solar owners and contracting companies to ensure a professional outcome for your project.
Let Eco Smart help you… Contact us now!